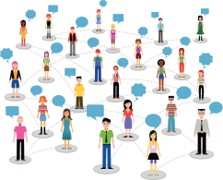 It is called Regional Learning Communities and Facilitators (ReLeCoFa) and is the new project resulting from a strategic partnership within Erasmus+.
The partnership includes 5 partners from 4 European countries (Portugal, Austria, Sweden and Italy).
The target group are teachers and their reference system. The aim is to indirectly support the work of teachers and to facilitate the planning, implementation and follow-up of their classes focusing on the principles of cooperation and exchange. Through networking, but also by pointing out possibilities for connection, teachers should no longer feel alone, but embedded in a professional system that also brings them more self-confidence and self-efficacy.